After Samsung's new retail space was decided to join Coal Drops Yard in London, renovated by Heatherwick Studio, Samsung commissioned Cheil to develop an overall strategy and design for this brand showcase called Samsung KX. Unlike global retail stores of other brands that are usually operated with the same content and design while only changing its locations, we suggested that Samsung KX should reflect the culture of London fusing it with Samsung's digital technology to give visitors a familiar but unique experience.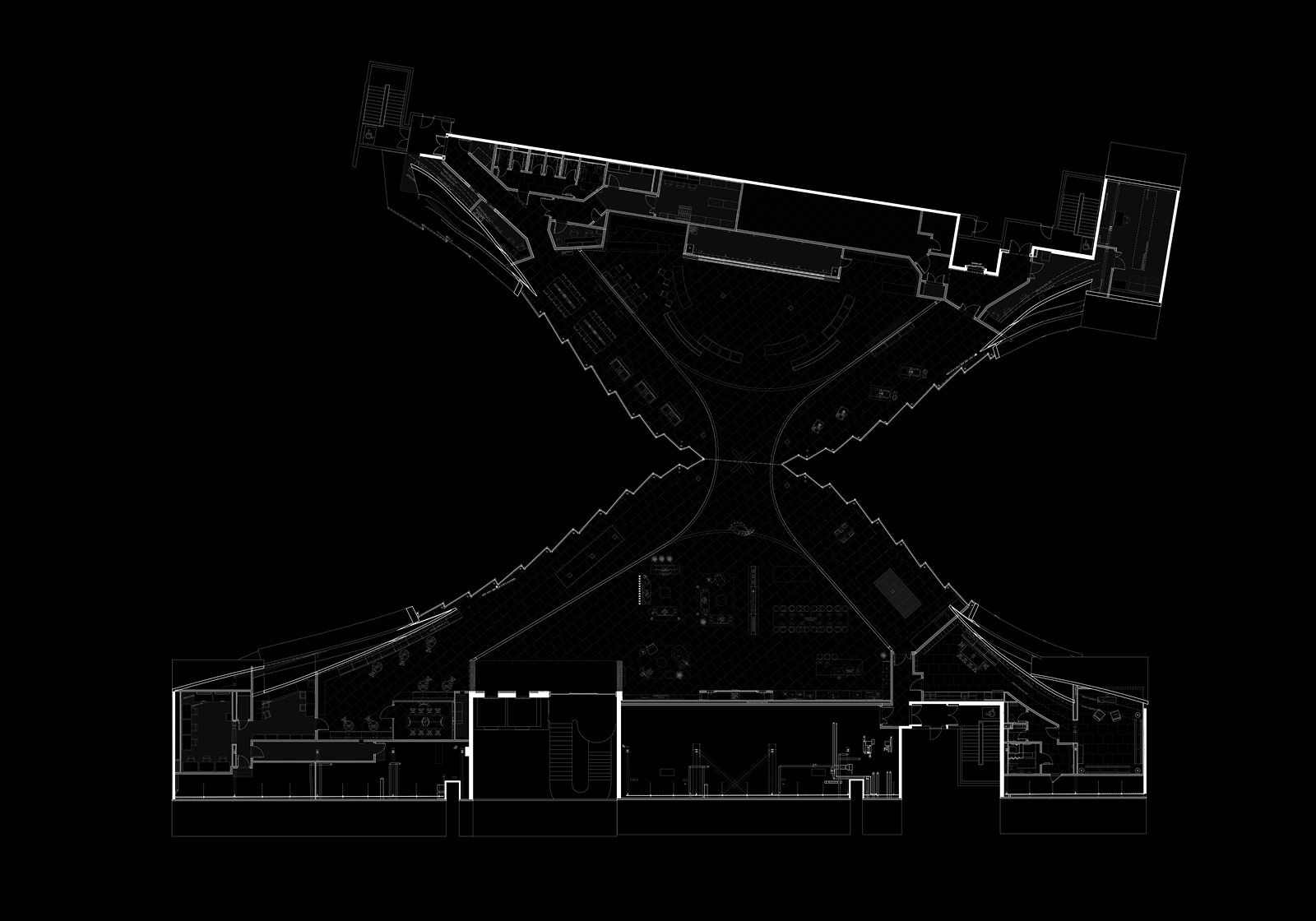 Prior to the development of visual identity, we preceded research on what defines London-ness to comprehend its local attributes. As a result, we could find four keywords representing the culture of London and King's Cross area: Anamorphic, Dynamic, Collaborative, and Vibrant. We also found a common visual trait, a shape of X seen in the architecture of Coal Drops Yard, in crossed railways of King's Cross station, and also in Union-jack. We created a heroic element called KX Monogram, combining the X shape with the name of space.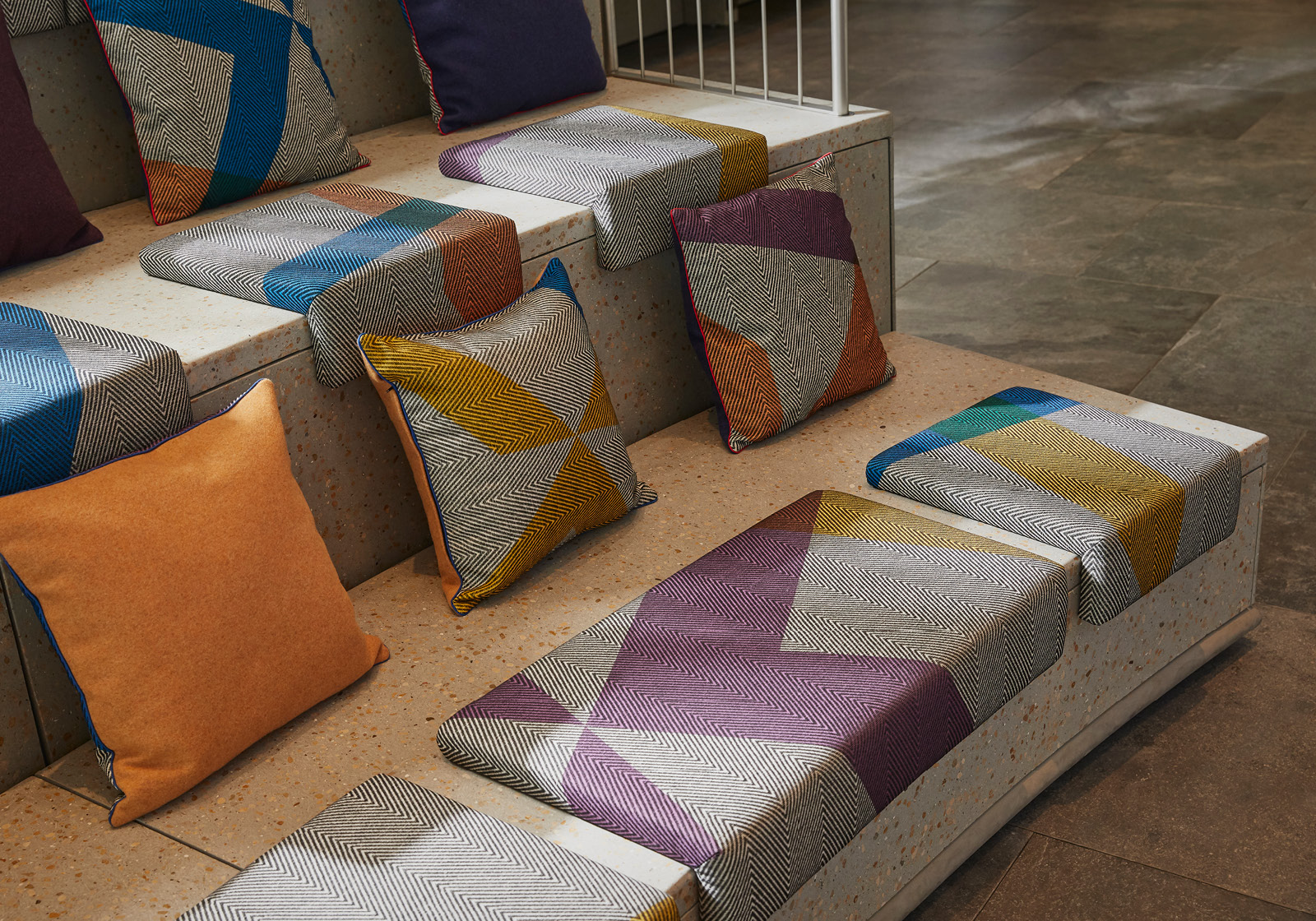 Depending on the type of communication, we have set up three ways in which KX Monogram can be played: Symbol, Container, and Graphic Motif. Under the three principles, we have assigned a lot of freedom to design operations so that the visual identity of Samsung KX can be dynamically adaptive and constantly evolved.
The KX Monogram, especially, reflects its ever-evolving attribute when collaborating with local artists through KX Origin Program. This is an aspect highly contrasted with a conventional way of visual identity which always repeats its logo on the same colored graphics and strictly regulates the potential.
As Samsung KX is a retail space, instead of stamping the same graphic and colors, the branded items were designed to enhance the overall experience in surrounding environment. We selected Herringbone as the core material for fabric items and matched other fabrics depending on each usage. On certain items, we overprinted KX Monogram in multiple colors and added some small accessories created with the monogram shape. Avoiding over-branding, we kept a right balance between Samsung's brand look and KX's own identity.
At Samsung KX, Each space is naturally recognizable because the zones are not structurally separated. Therefore, we found that every zone doesn't necessarily need a sign. We installed signs only for separated areas such as the support lounge, the cafe, and the toilet. While unifying the material with the existing Samsung store identity, we added pictograms with acrylic lighting to the internal signage in order to improve visibility. Especially in the case of cafe, a part of the wall was transformed into a split flap board display to communicate daily events that happen at Samsung KX. It also reminds visitors of the time-honored train station, King's Cross.