In Japan, where people have high loyalty to their national brands, the market share of Samsung Galaxy was relatively lower than that of other countries. For this reason, Samsung, already well-known as a Korean brand, is mainly using the name of its mobile brand Galaxy, instead of Samsung, for its marketing in Japan. Therefore, they needed a strategy to raise the intimacy and awareness of Galaxy as much as those of Japanese brands.
Cheil partnered with Hakuhodo, one of the Japanese major advertising agencies, proposed a new campaign for Galaxy called "Be the New Hero" using five new sports selected for Tokyo 2020. In this campaign, Samsung, the official sponsor of the Olympic Games, presents an exciting experience platform that combines five new sports with its various technologies.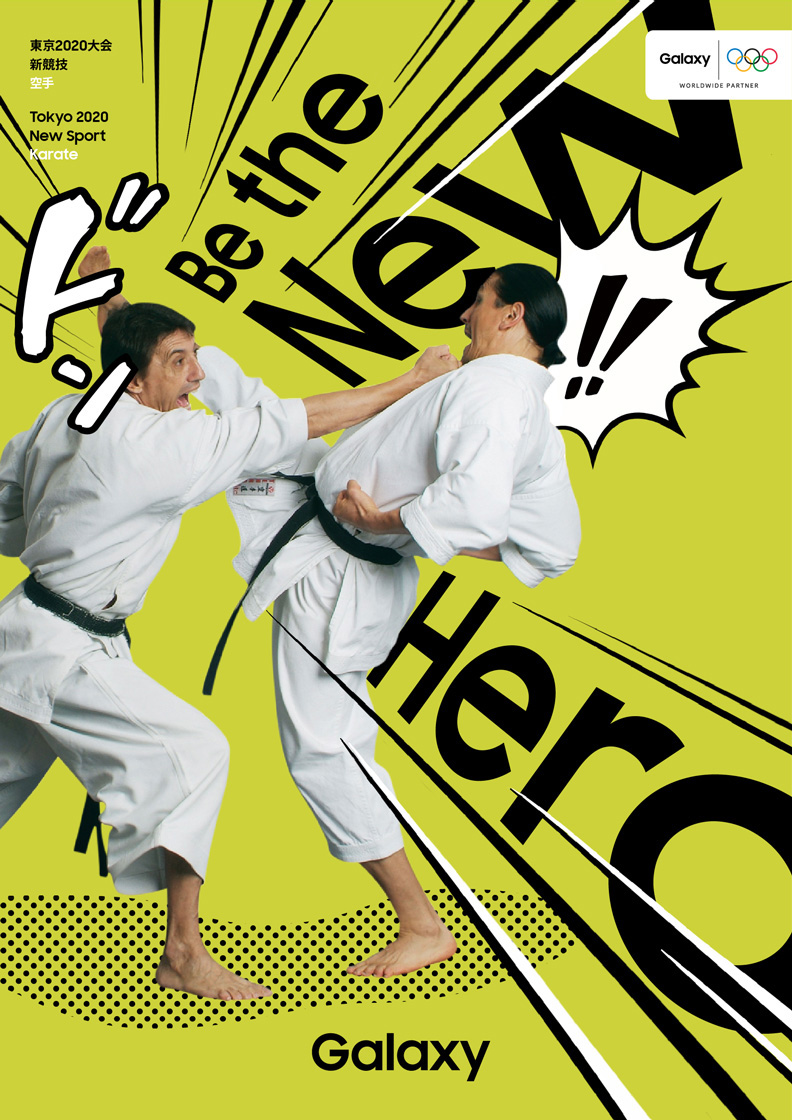 As an art director of this campaign proposal team, my mission was to create a key visual mainly aiming for the Japanese. I brought visual languages of Manga, one of the remarkable attributes of Japanese culture, and combined them with dynamic moments of five new sports. I made a series of posters that intuitively deliver the campaign message, Be the New Hero, with the brand name Galaxy. In the process of design, I draw the movement effects myself, referring to the similar scenes described in actual Manga.